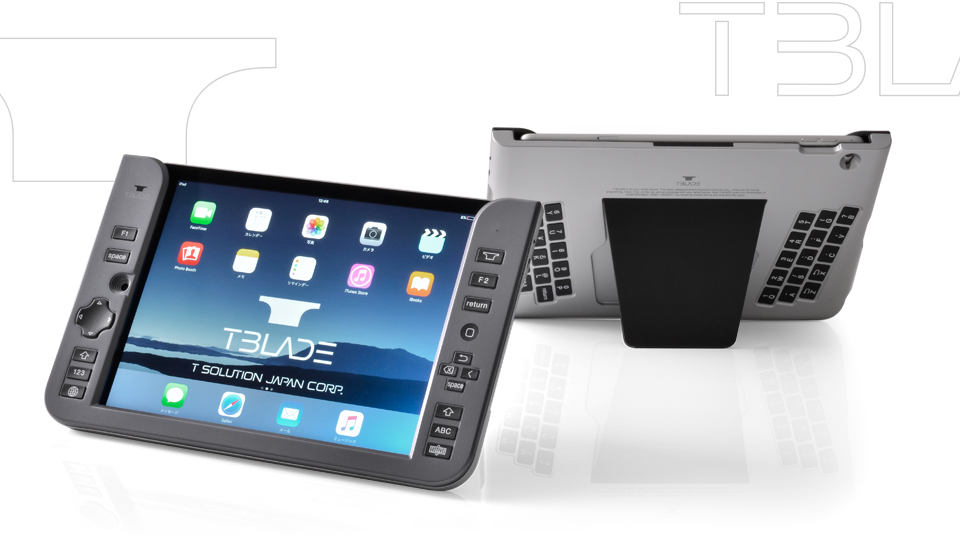 Stylish design
The world's first back-typing Bluetooth keyboard (QWERTY keyboard).
When you use your iPad with T-BLADE attached, you may feel your iPad grew its wings.
iPad is a super computer which enables you to do the things you want such as net-surfing, checking E-mails, video editing/photo editing, writing a report and reading in various locations.
"T-BLADE" is a device that will further evolve these activities. While on the move, in business situations and when you visited a new city, you would gain freedom.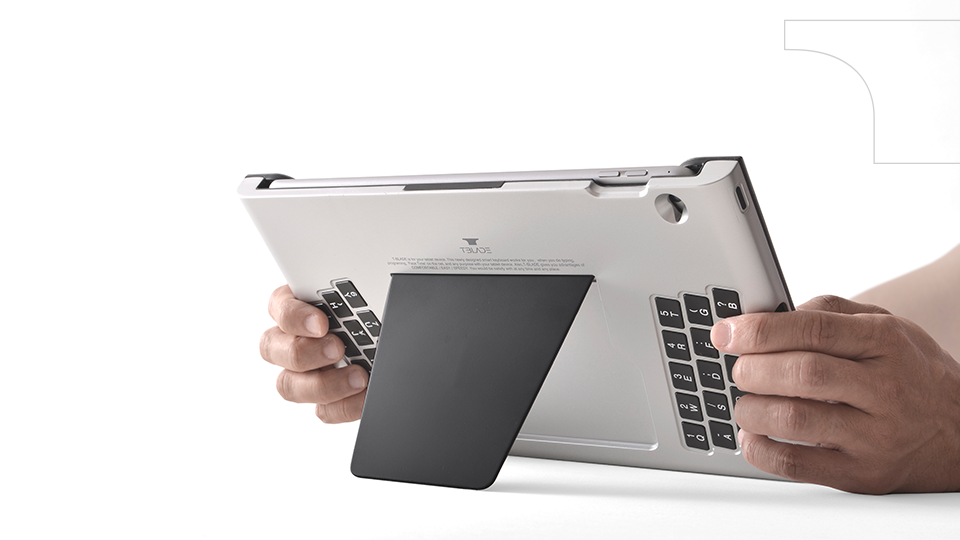 "T-BLADE" can perform in various scenes.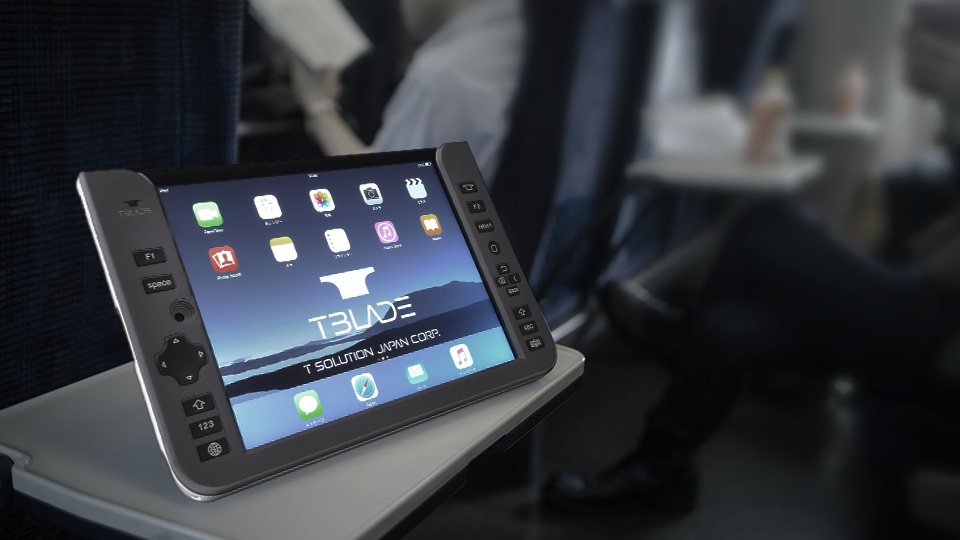 On the move
Enables you to have stress-free typing using the back-typing QWERTY keyboard at "anytime" and "anywhere" on the move.
Checking E-mails and writing reports become easier regardless of a selected location with "T-BLADE."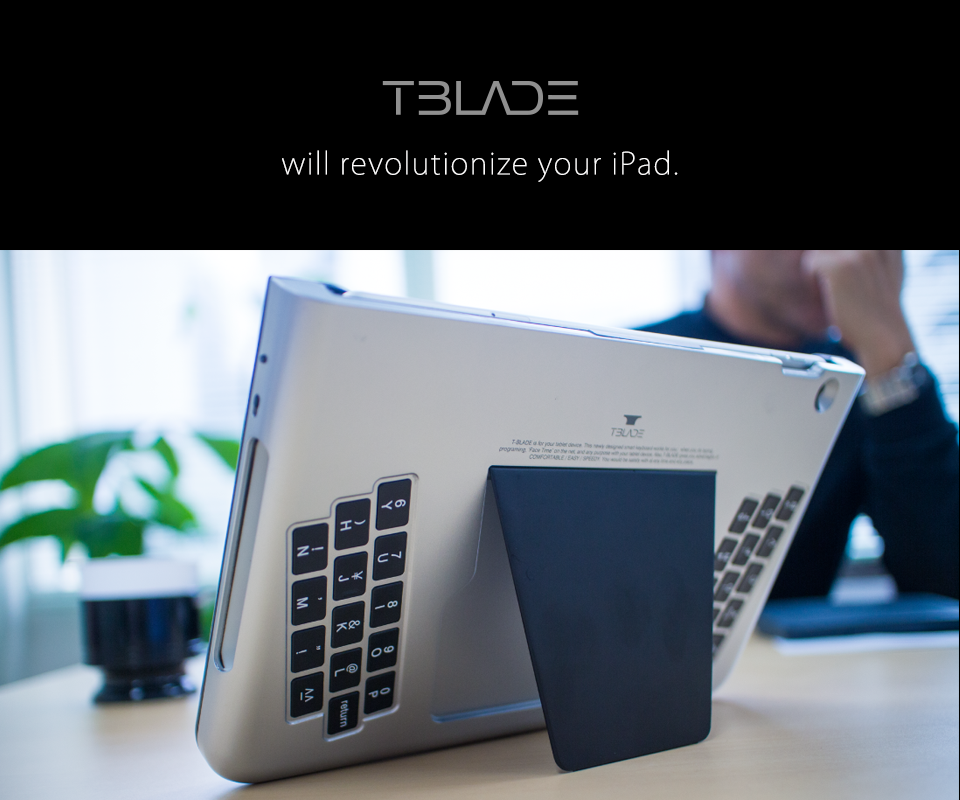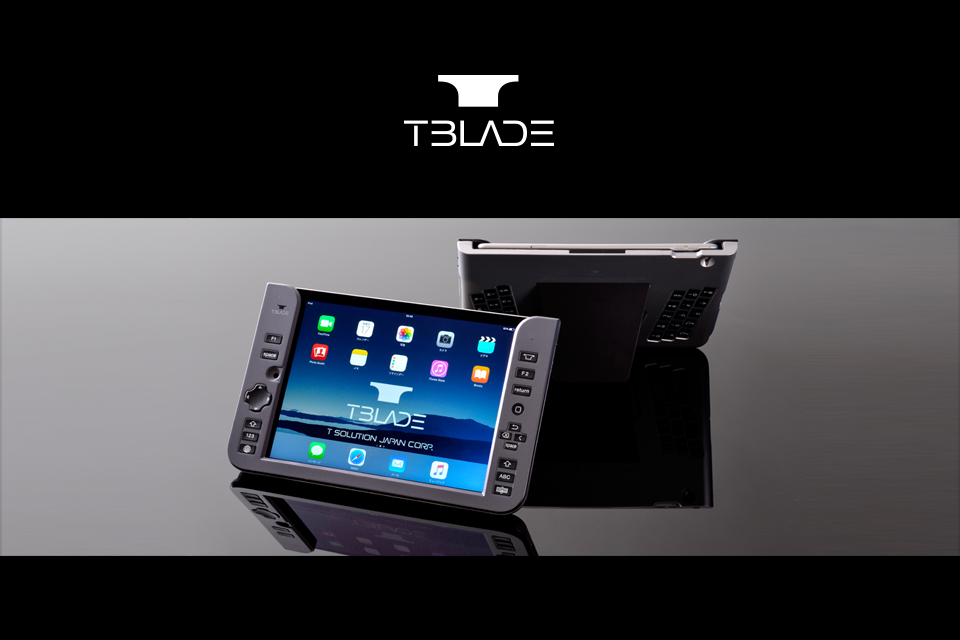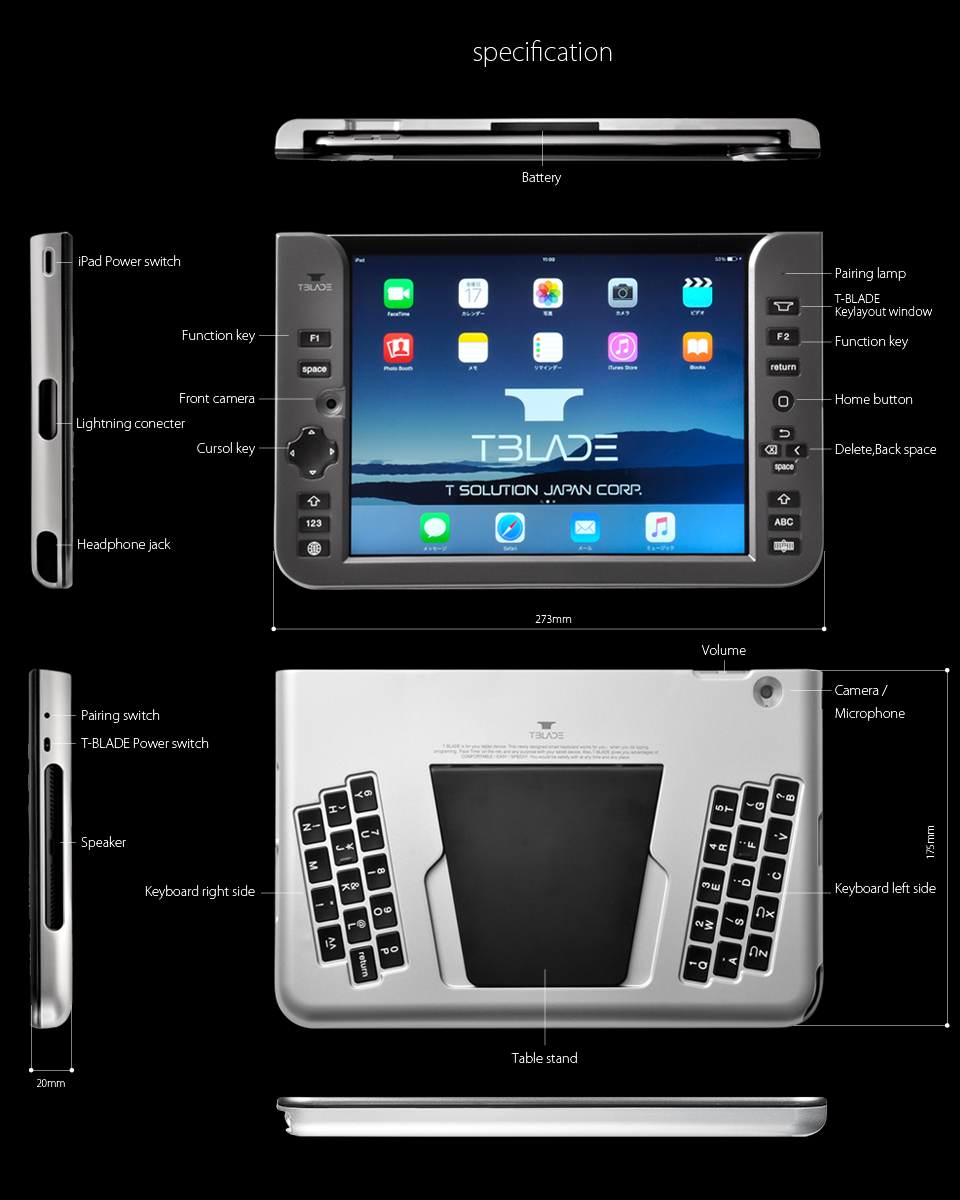 Spec
Product Name
T-BLADE
Size(mm)
Weight
273W X 20D X 175H
約370g
Key Switch
Pantograph keyboard
Connectivity
Bluetooth